Setting up Mobile Device Management - Android
Posted by Dan Shelton, Last modified by Dan Shelton on Jan 14 2021 09:31 AM
Mobile device management (MDM) is a critical security measure to protect company data, like email, on mobile devices.  It is a common requirement of compliance policies and regulators.   Once enabled it ensures that company data is encrypted and protected by an additional passcode.    



NOTE:  If you have any other certifications (i.e. Intune) on your phone for managing email, you will need to uninstall them first.  You can see if you have them on your phone by navigating to Settings -> General and scroll down to Profiles & Device Management 



1- Navigate to the Play Store on your phone then find and install Citrix Secure Hub





2 - Open the Citrix Secure Hub Application once it has been installed

3 - You will be prompted for permission. Select OK.




4 - Select Allow for the Next 3 Prompts to grant secure Hub access to the android phone




5 - Enter mdm.procirrus.com into the UPN,Email, or Server field





6 - Select Yes, Enroll if you are prompted to Enroll your device.




7 - Enter your Email credentials




8 - Select Activate to allow the application to install



9 - Create a PIN on your phone and confirm it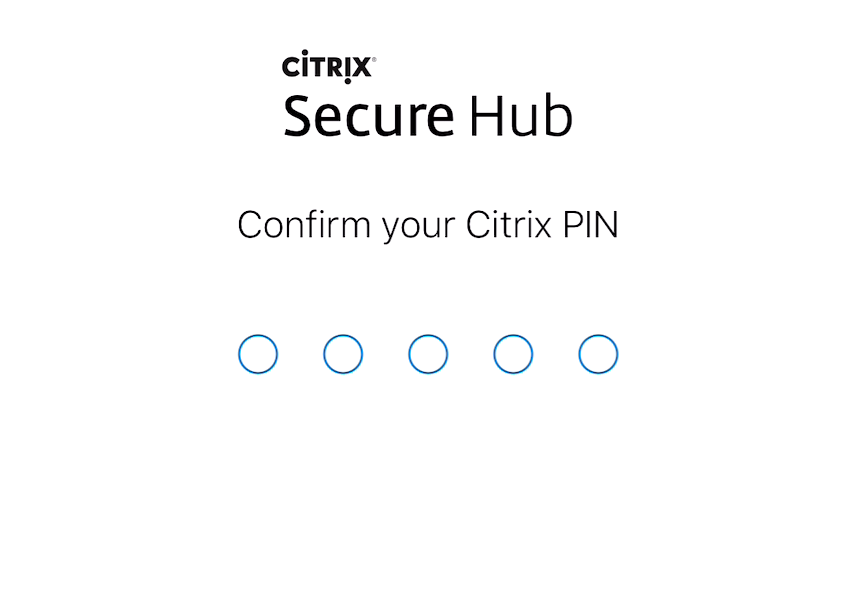 10 - If you are prompted to install apps - proceed to Step 15.   If not you will need to manually install the Secure Mail and Secure Web Applications, proceed to Step 11

11 - Manually install the apps click the menu hamburger (three lines)  in the upper left of the screen and select the store Application.  This will open the application list shown below.




12 -  Select The app you want (i.e. Secure Mail). 
        Secure Mail install steps are shown below - to install other apsps repeat steps 13 and 14 for the other application Secure Web does not have any additional setup than installation.

13 - Click Add




14 - Then click Install




15 - After Installing Secure Mail you will need to authenticate. Enter your email credentials into the requested fields to fully install Secure Mail




16 -  You will get a congratulations window if successfully configured.


---